Shelter… the problem of the displaced in northwestern Syria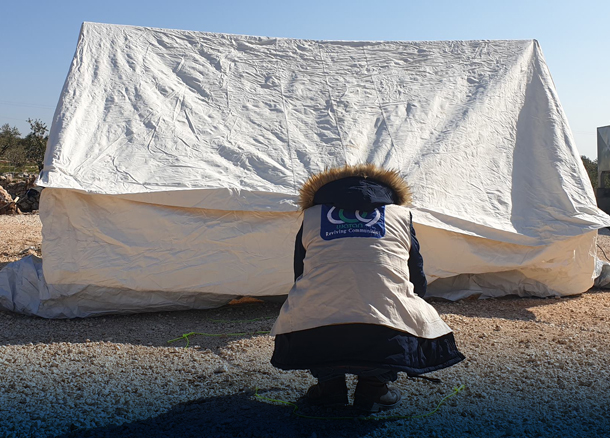 After implementing the first phase at the beginning of the year, the project "Distribution of basic shelter materials for vulnerable displaced families" has moved to the second phase.
This project targets 1800 families in northwestern Syria and includes distributing 1800 winter emergency kits, installing 6000 family tents (refining floors and setting up 600 RHU units).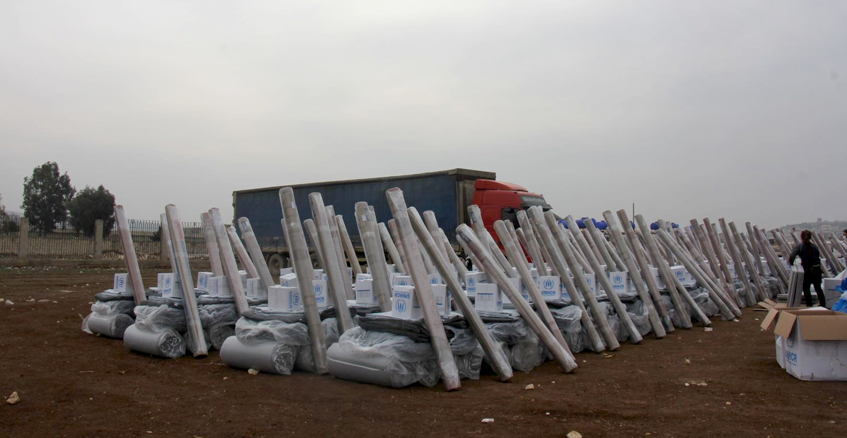 WATAN has completed distributing the winter emergency kits, checked and installed the tents and prepared three block sites (Block A is 85,500m2; Block B is 76,500m2 and Block C is 89,000m2) for the 600 RHU units in the village of Kafr Jalis, in the Maarat Misreen district in the Northern Countryside of Idlib, by drilling wells and pouring concrete. The RHU units were then installed with 288 in Block A, 180 in Block B and 132 in Block C amounting to the aimed number of 600 units.
Up until last month this intervention has provided services and helped to meet the needs of 16,000 families bringing the total number of individual beneficiaries to approximately 80,000.