Completion of 50% of the maintenance of shelter centers in northwestern Syria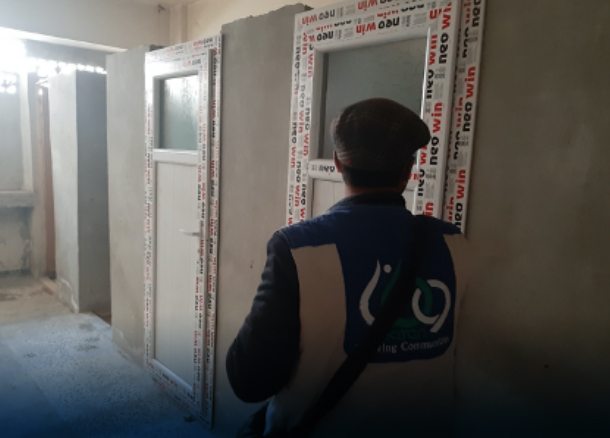 In an effort to enhance shelter conditions for the most vulnerable displaced groups and improve their living conditions in the regions of Afrin, Al-Bab, Azaz, Idlib, Al-Dana, Maarat Misrin, Sarmada, Armanaz, Salqin and Azmarin in northern Aleppo and Idlib, WATAN, in partnership with UNOCHA Rehabilitation, has completed rehabilitation works in 16 shelter centers. This is in addition to their delivery to beneficiaries, as well as the follow-up of the rehabilitation works in the 17th centre, which is part of the 34 shelter centers. WATAN works to maintain and rehabilitate in the aforementioned areas.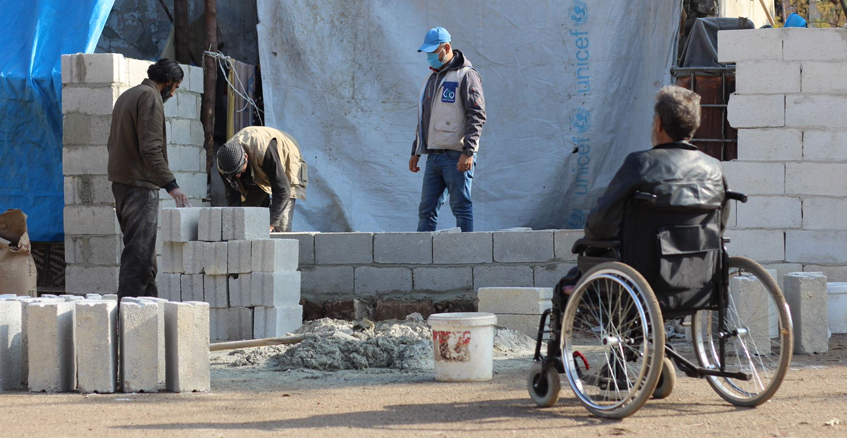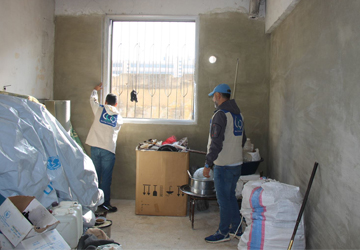 WATAN has intervened to help these groups, as many of them were living in incomplete and partially damaged centres, or they had inadequate access to the basic necessities required for daily living such as privacy and minimum health requirements.
The project that WATAN is implementing serves 1500 displaced families, which is approximately 7500 individual beneficiaries. It consists of improving the quality of service provided within the targeted shelter centres. In addition to providing complimentary assistance of:
· Non-food item (NFI) baskets and food rations,
· Maintaining and restoring cleaning equipment
· Sanitisation operations like providing solid waste management and sludge removal support to avoid diseases transmitted by polluted water
· Providing educational support (banners, posters, illustrations painted on public facilities) regarding COVID-19, fire hazards, and security.
The implementation of all project activities is scheduled to end at the end of March of next year, so that (1500) families living in damaged and inadequate centers will receive sustainable life support and shelter support (non-food items with an improved shelter infrastructure), in addition to winter services.