Ariba Camp ... Housing Units End the Tragedy of Tents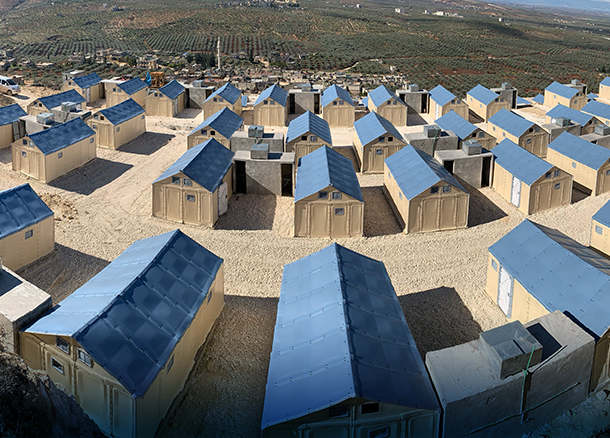 After suffering and displacement, displaced families resort to housing in tents that lack the most basic necessities such as living and heating materials, made worse by bad weather and rainfall which increases the suffering of these families. With the lack of infrastructure, as well as the pools of mud during the winter season, the tents begin to leak rainwater after their fabrics wear down from last summer's heat.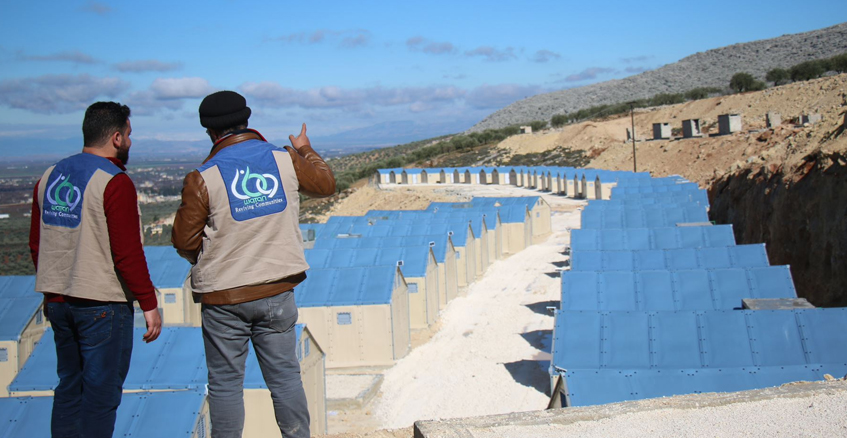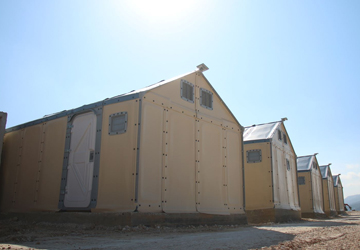 WATAN, with the support of UNOCHA, is working to secure decent housing for 500 families, approximately 3000 individuals, as it proceeds to establish a camp to house displaced families in Ariba, Harem in the Idlib countryside.
The camp includes 500 prefabricated housing units, in addition to 250 units of double family bathrooms, with the establishment of a sanitation facility to ensure a healthy residential environment for families, including water insurance, solid waste transfer services, sanitation and protection services.