To ensure a safe and healthy environment for students ... Maintenance and restoration of Al-Bashiriya School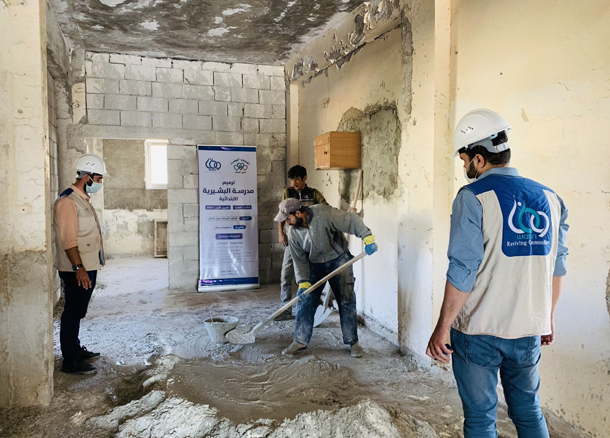 Maintenance teams contracted by Watan have completed the maintenance work of the Bashiriya School for Basic Education, located in the village of Bashiriya in Jabal Al-Zawiya in the countryside of the Idlib Governorate, in cooperation with the "Beyaz Eller" organization.
The maintenance work included the restoration of all classrooms and completing their deficiencies, the restoration of corridors, the maintenance of the walls and floors of the outside courtyards and the school playgrounds, and the complete equipping of health facilities with the replacement of their supplies.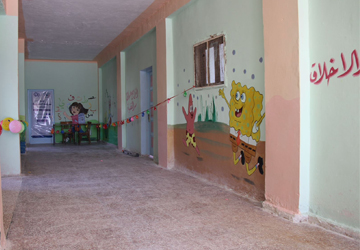 The schools receive 300 pupils, employ 12 teachers, managers, and employees, and 35 individuals benefit indirectly from the project, including primary and secondary contractors and ordinary workers.
The intervention creates a safe and healthy environment for the pupils, provides good health services for students and the teaching staff, and provides adequate spaces for children to play.