In a safe and healthy environment for thousands of children in northern Syria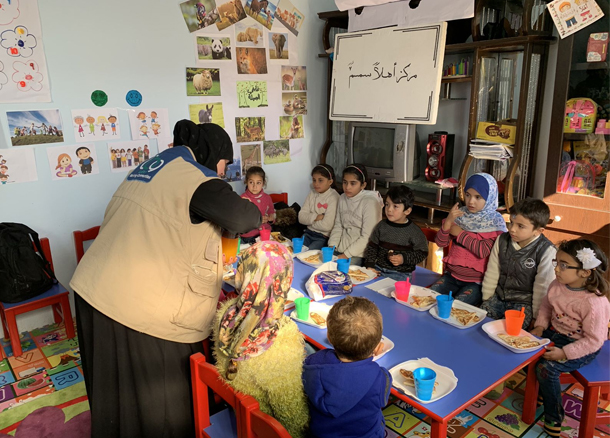 Watan continues its "Hello Sesame" project for early childhood development for the fifth month in a row.
This project aims to enhance interaction between caregivers and children, and to raise the caregiver's ability to understand the stages of early childhood and how to deal with them. These practices take place in the Al-Salam, Al-Midan and Al-Wafa Centres in the Al-Dana subdistrict in the Harem region, West of Idlib, as well as in Watan's Medical Centre 1 in the Tilal Al-Shaam camps in Azaz, north of Aleppo. Over the past month of October, the project has targeted 688 caregivers, (nearly half of them females), which will immediately benefit more than 1370 children.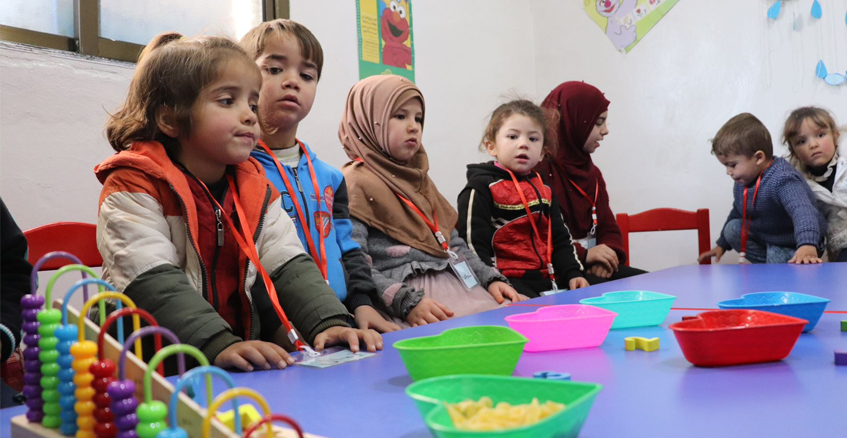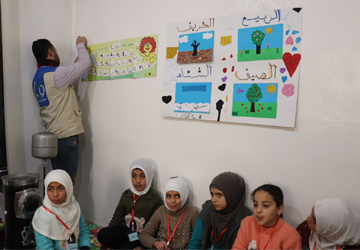 Since the start of the project in June 2020 until the end of October 2020, the number of beneficiaries reached 3,916 caregivers, 2,699 children directly, and more than 8,030 children indirectly through the rehabilitation of their families.
It is expected that the project will contribute to an improve the parent and child relationships, through the formation and establishment of an early learning environment that is supportive, safe and comprehensive. It also hope to bring back a sense of stability to the lives of the of children during the crises by alleviating the pressures they face and through securing an environment that allows them to grow and flourish, making them independent and skilled individuals who contribute in building their communities.