The Pain of Displacement into Empty Land .. Temporary Welcome Centres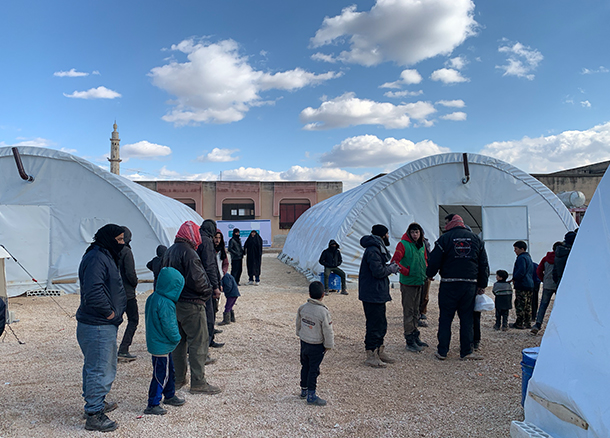 At the end of January, WATAN established specialised centres to welcome refugees from the countryside of Idlib and Aleppo that were fleeing from the escalation of hostilities in those areas.
Since the beginning of the military campaign in December 2019, the number of displaced people has reached more than 900 thousand, the majority of which are women and children.
WATAN field team equipped the centres with all the necessary services to meet the needs of IDPs, including the establishment of a medical clinic to provide healthcare services, sanitation facilities, heating, mattresses, and blankets. The fully operating centre started hosting IDPs on the 5th of February.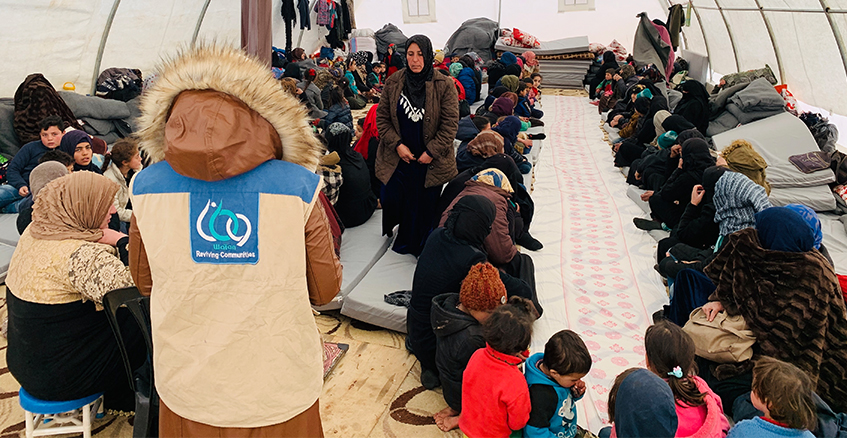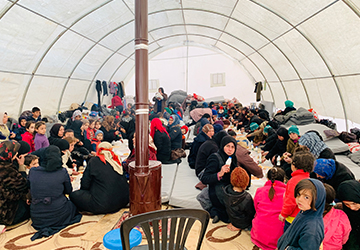 The centre provides the first response, hosting displaced people for a period of three days, allowing the organisation to plan and arrange shelter for the displaced families to be transferred to later. The centre also provides daily dinner meals, drinking water, and social and psychological support.
Since its opening, the centre has received 210 families in 25 days, but it can only receive 80 families at a time. The dramatic increase in displacement flows as a result of the intensification in hostilities demands our rapid response in expanding this center to provide services for more displaced families.
Contribute to the expansion of the centre, donating through the following link: https://watan.foundation/Donate/Donate_For_Watan/42?lang=en