Fighting Pollution and Its Health Consequences in Idlib Camps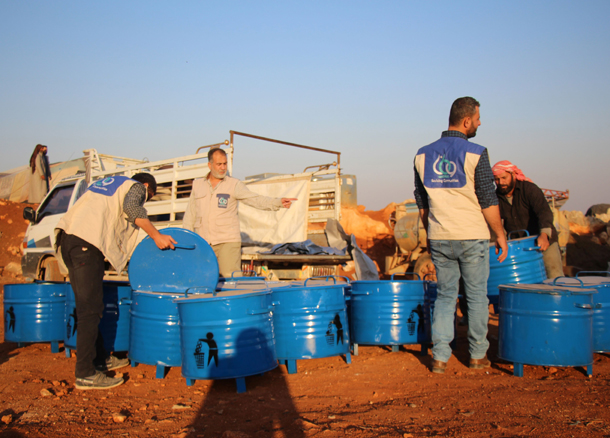 Waste is one of the most prominent aspects of the environmental crisis in the camps in northern Syria due to the serious health consequences it can cause.
Through one of its projects in the sanitation and water program, WATAN aims to provide camps with waste containers in order to maintain the cleanliness of the surrounding environment. Waste is collected daily and transported to landfills.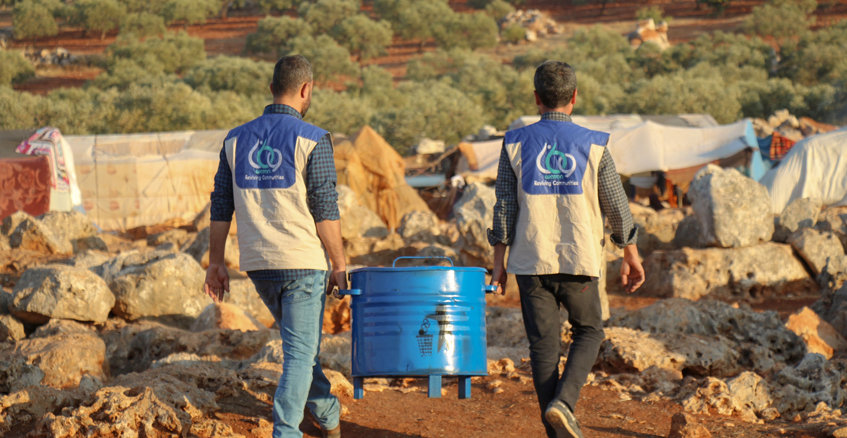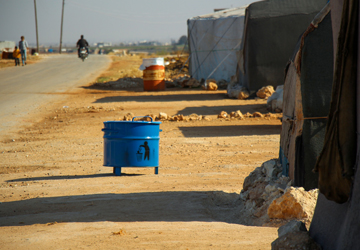 The project provides services to approximately 16,000 people through 399 containers spreading over 14 camps.
The project also includes providing IDPs with daily drinking water. Health awareness sessions are also given including personal hygiene and awareness raising about water and environmental safety.
The project activities also include bathrooms and septic tanks installation and hygiene baskets distribution in the near future.