Civilians are not a target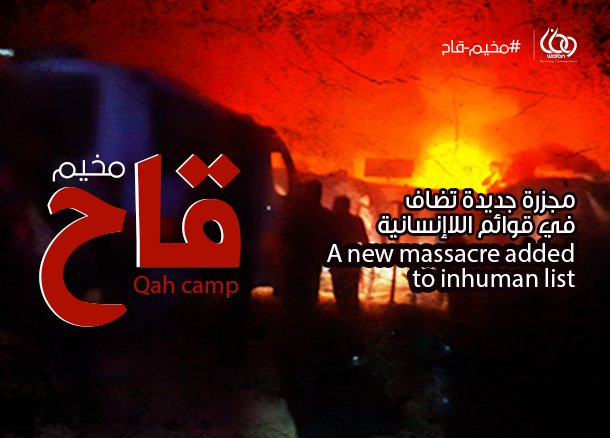 A missile attack on November 20th hit the village of Qah in the north of Syria targeting gatherings of displaced civilians in the area, killing approximately 12 people including six children, and wounding more than twenty others. Qah village is one of the most heavily populated areas by IDP (internally displaced person) camps.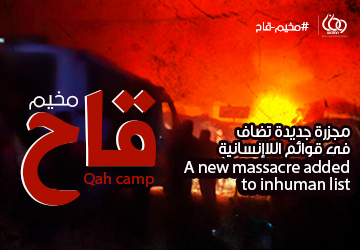 WATAN stresses that targeting civilians, hospitals and medical personnel is a war crime and calls for the need to respect international humanitarian law and spare civilians and wounded from the hostilities.